[spacer height="20px"]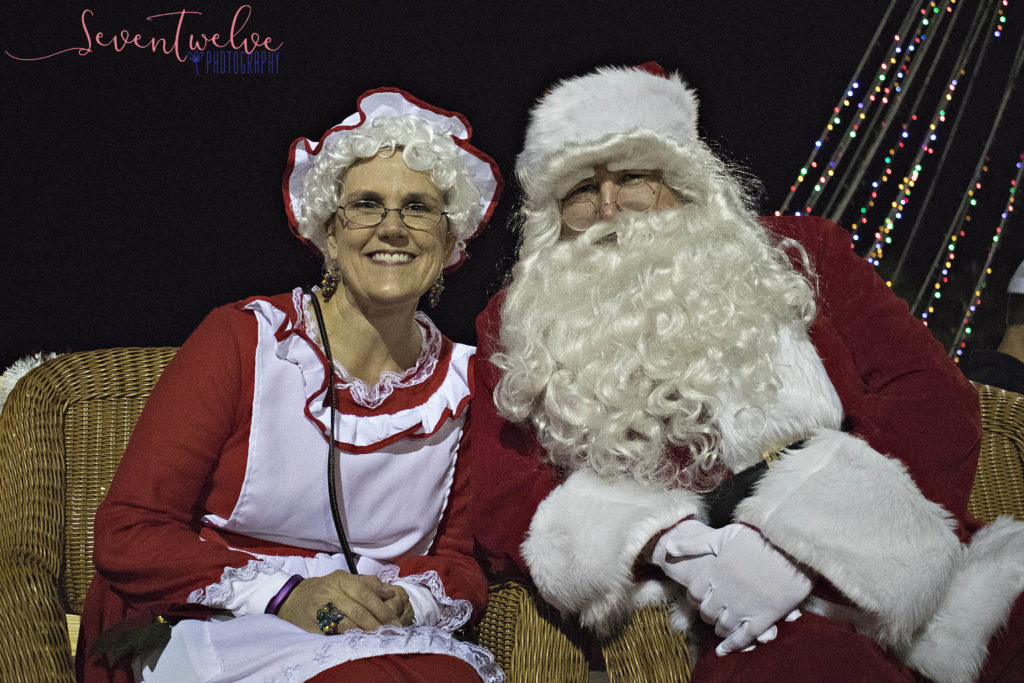 [spacer height="20px"]
     The Flour Bluff Business Association held its annual Community Christmas event at Funtrackers on December 9, 2016.  Santa and Mrs. Claus made a special appearance arriving by fire truck, courtesy of the Flour Bluff Fire Department.  Santa gave out hundreds of gifts to the little children while his elves assisted.  Local businesses, HEB, Walmart, the Fleet, and individuals gave toys or made donations for the purchase of toys. The Ethel Eyerly angels served cookies and punch.  The FBISD Intermediate choir entertained the crowd with Christmas carols, and the Eisenhauer School of Twirling sparkled like the Christmas lights as they performed their routines.  The FBHS National Honor Society provided games, arts and crafts, and opportunities to write last-minute letters to Santa.  An old-fashioned cakewalk allowed attendees of all ages to win a scrumptious cake or cupcake to take home.  There was even a sing-along where children and adults came together to sing favorite carols and usher in the Christmas season.  Not a single child left empty-handed.
     The Flour Bluff businesses were so generous that there were enough gifts for Santa to give out along the way as he traveled throughout Flour Bluff, Padre Island, and NAS on a float provided by the Flour Bluff Fire Department, a tradition since 1965.  And when the call came in that Driscoll Children's Hospital was short of gifts, there were even enough to make up for what was needed.  Yes, the community of Flour Bluff knows how to celebrate Christmas and spread joy through giving.  As the year ends, let's remember some of the fun through a few pictures taken along the way.
[spacer height="20px"]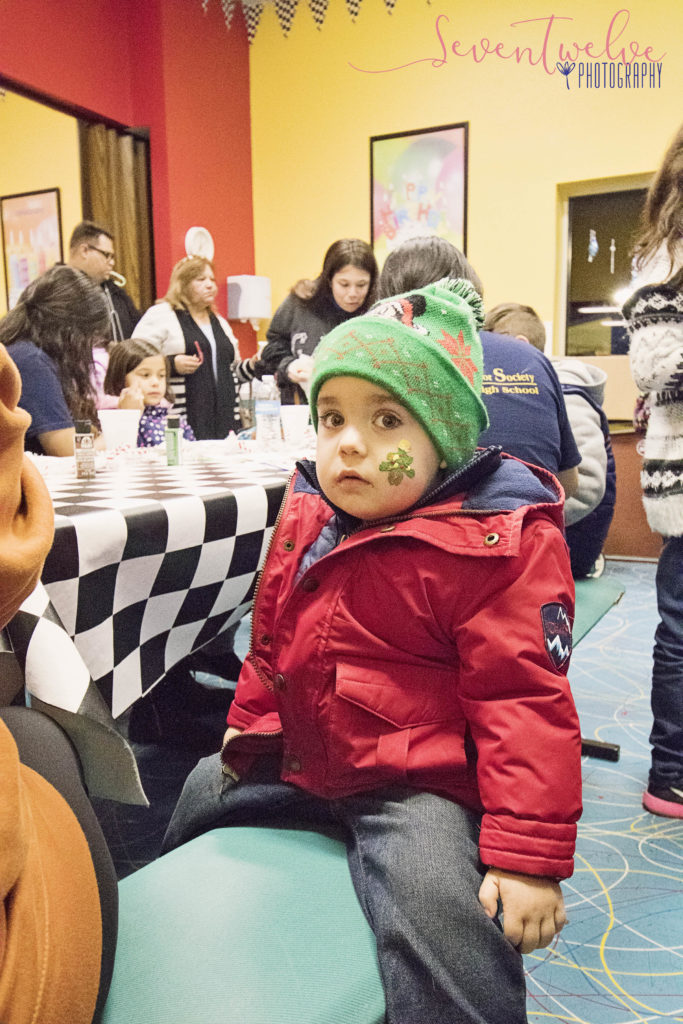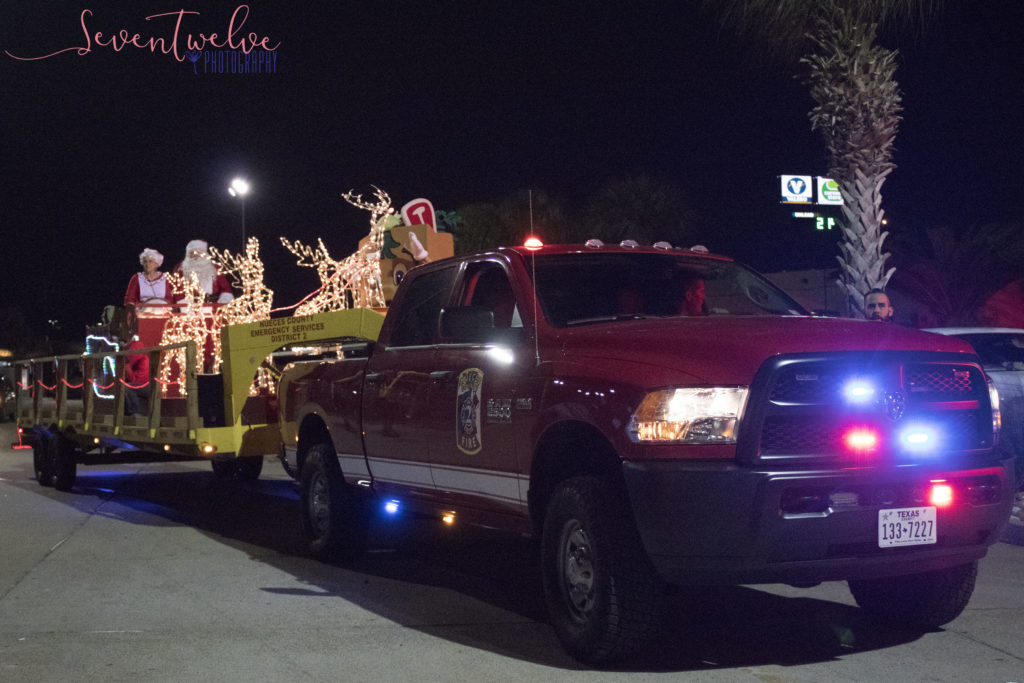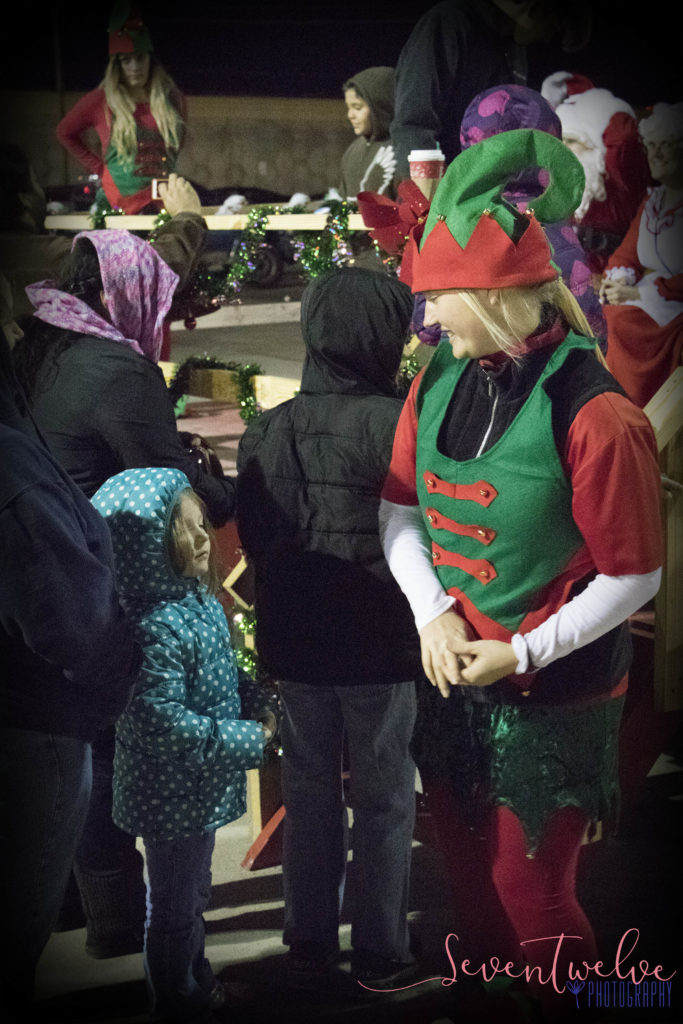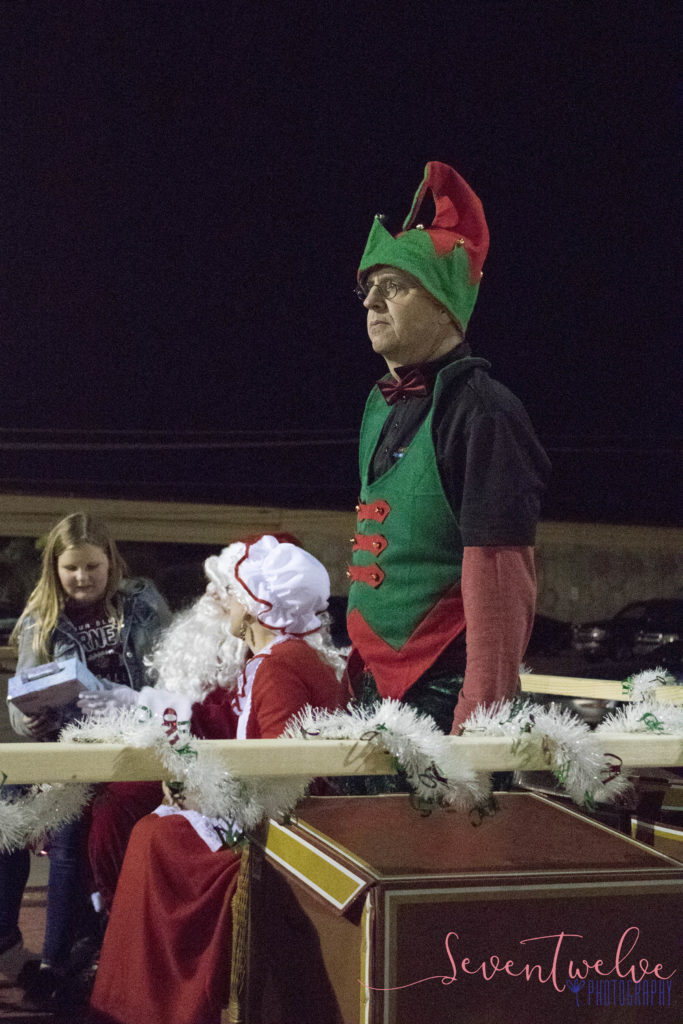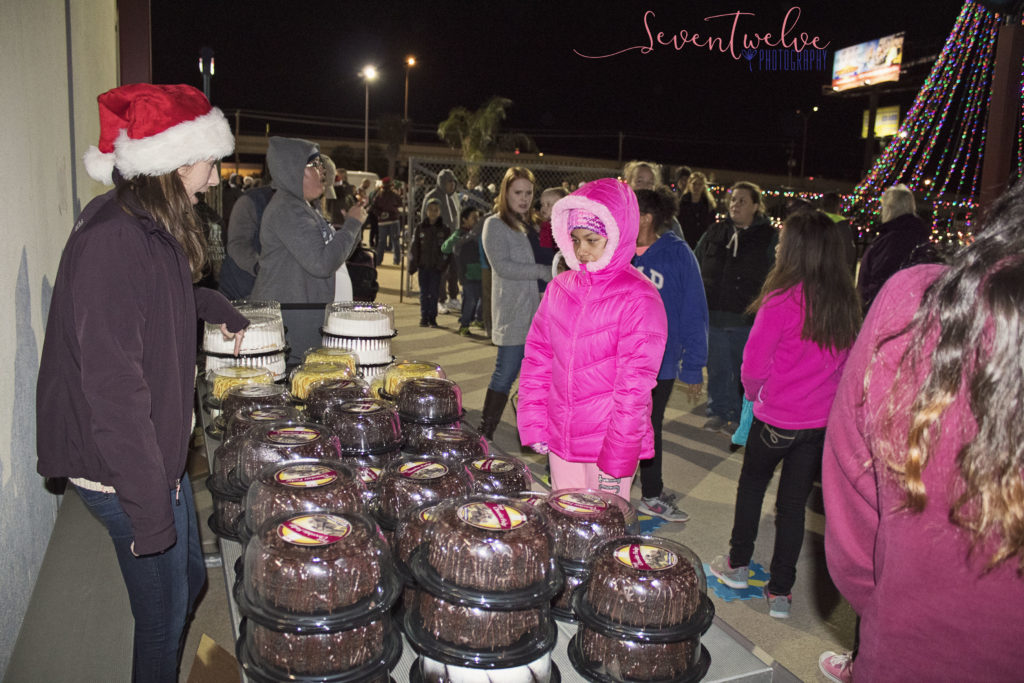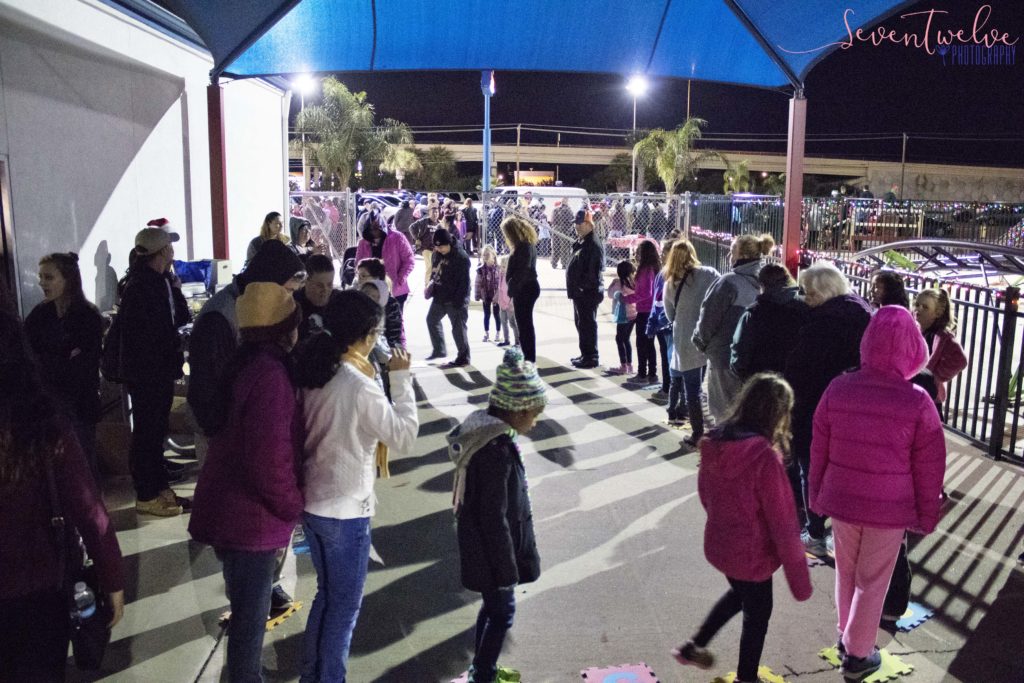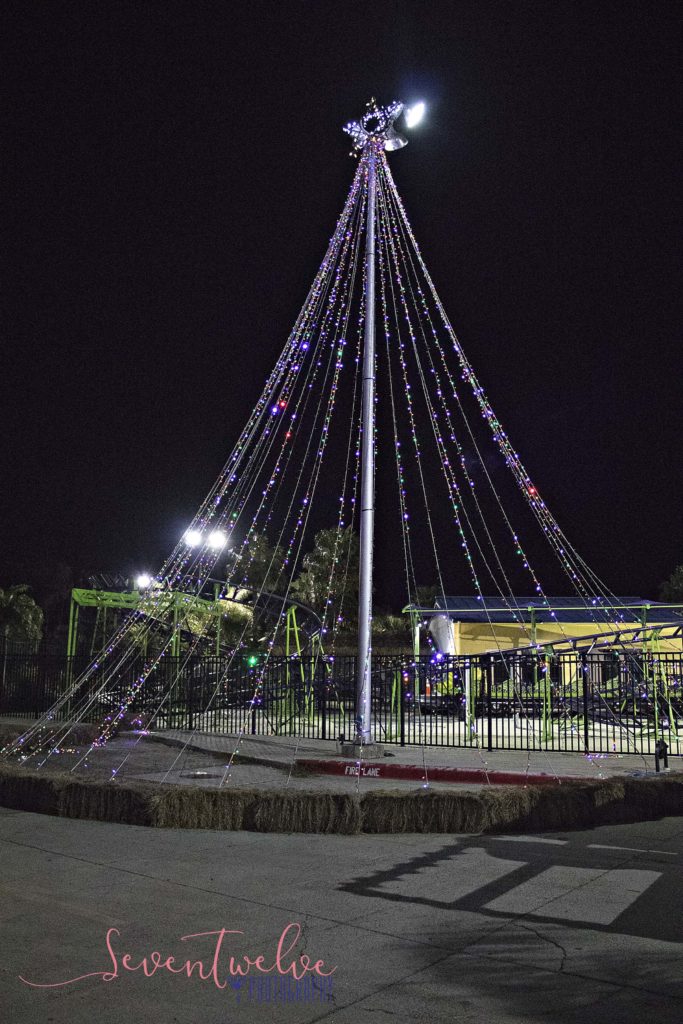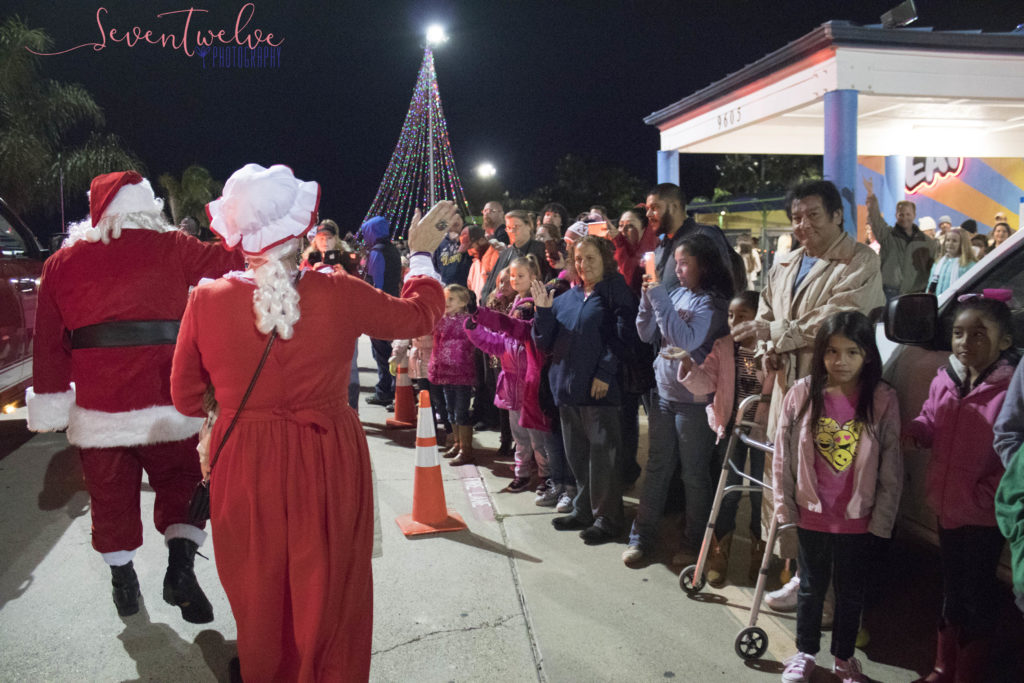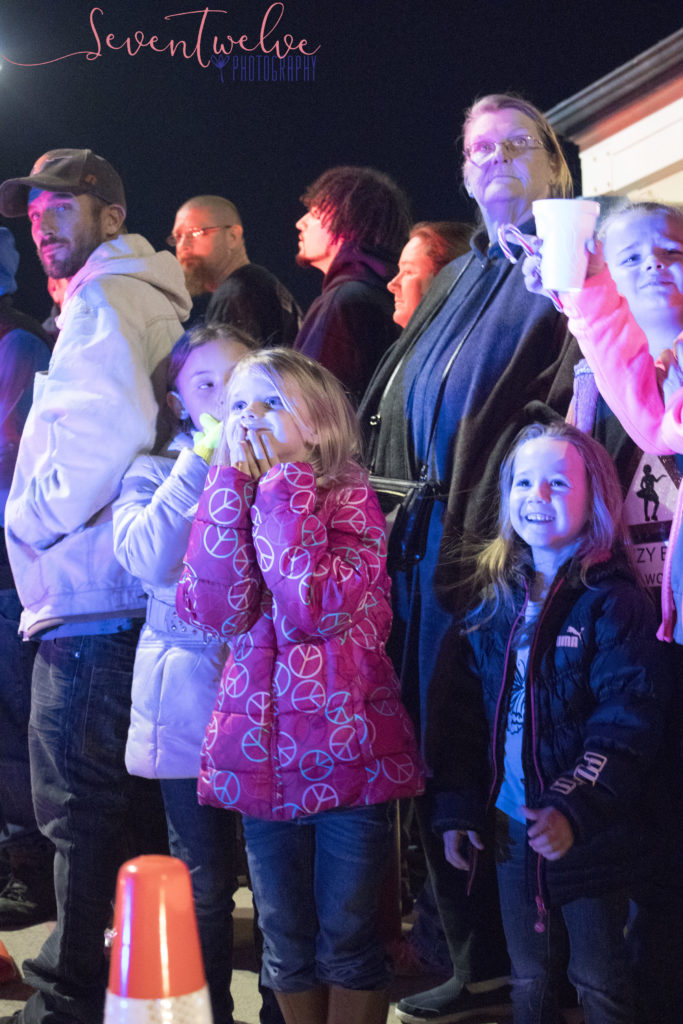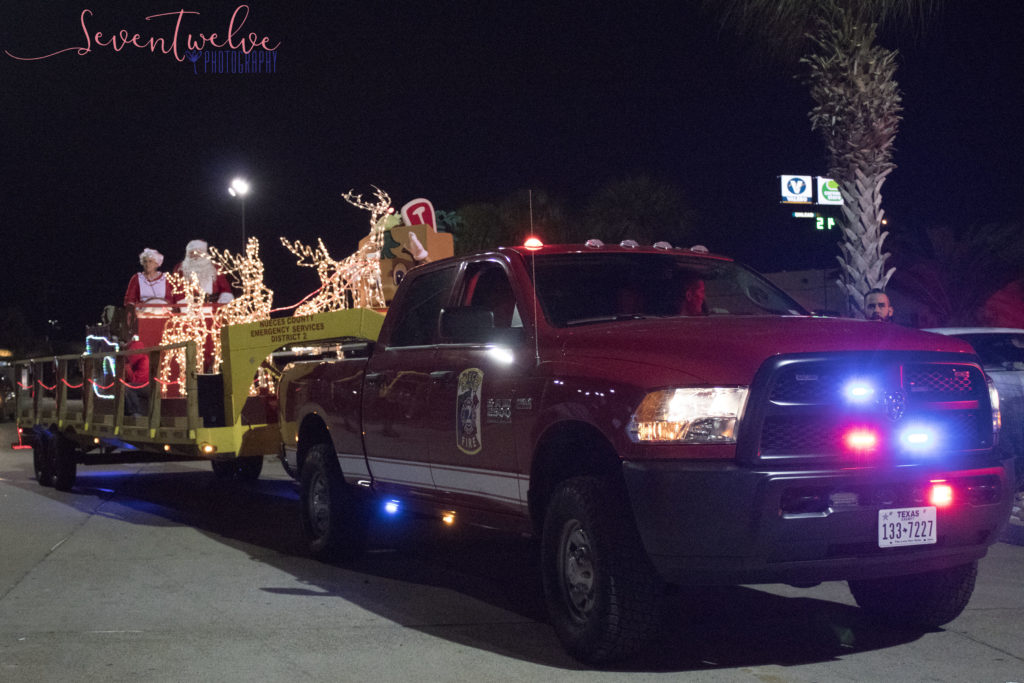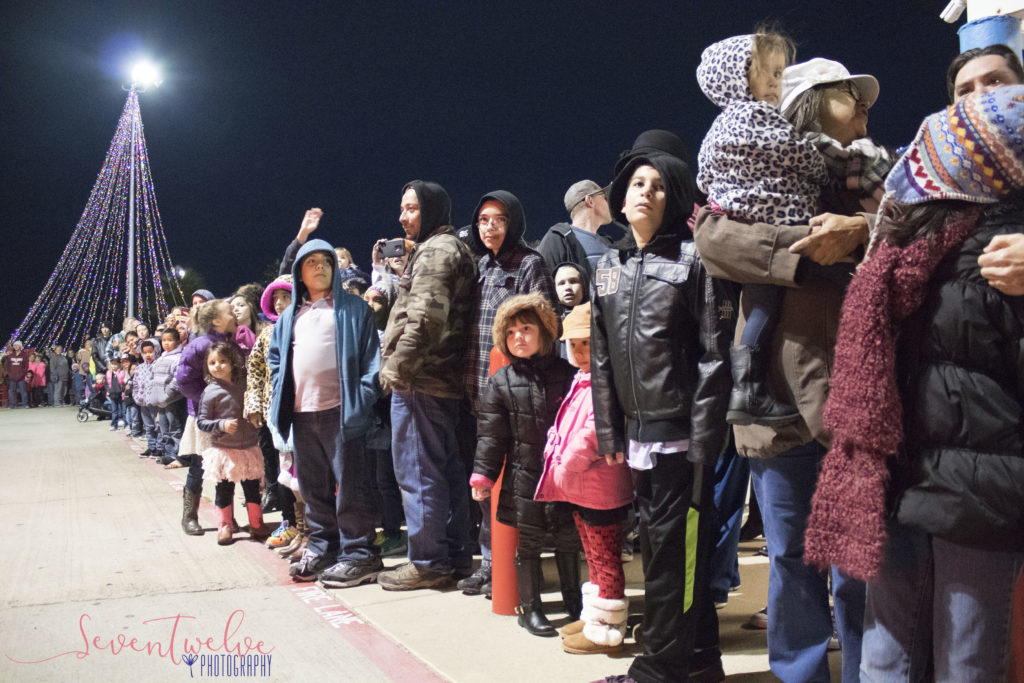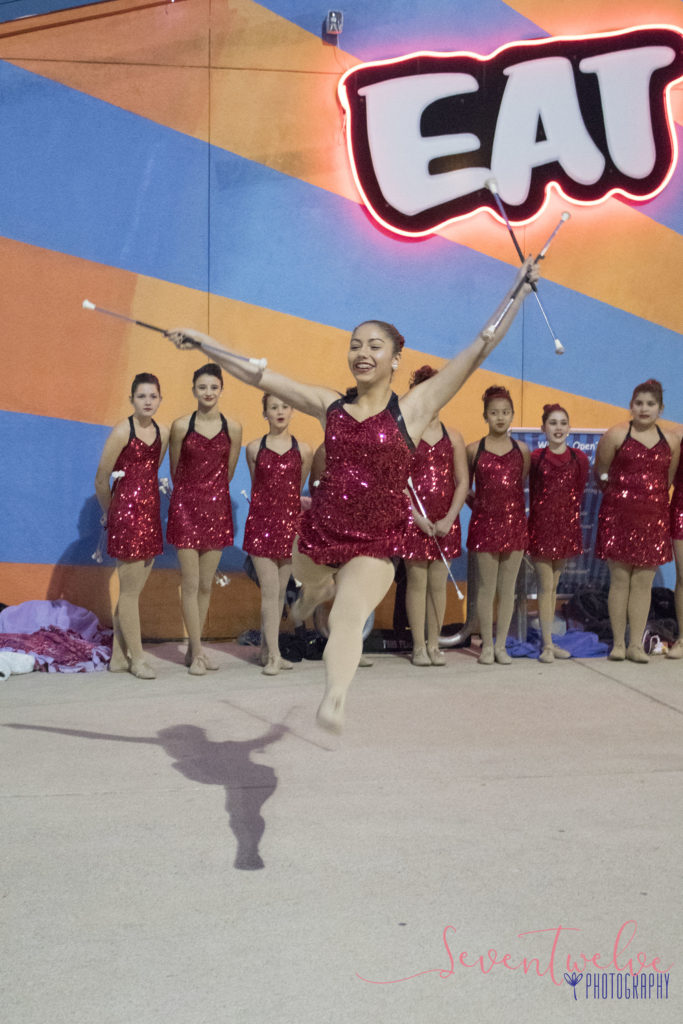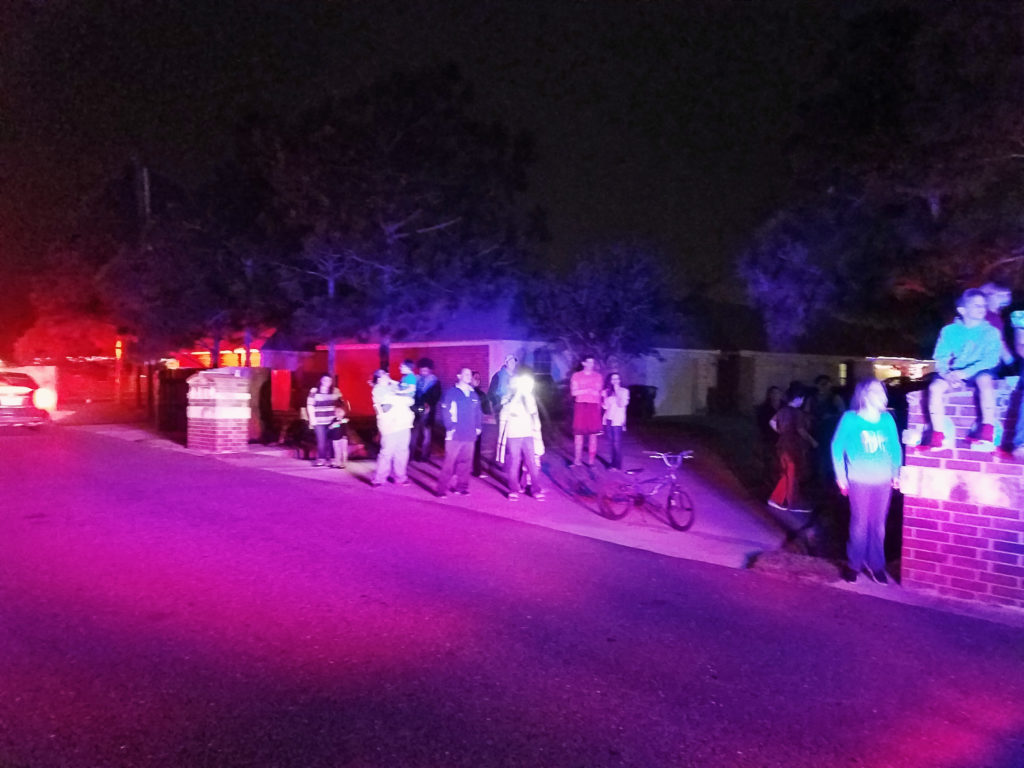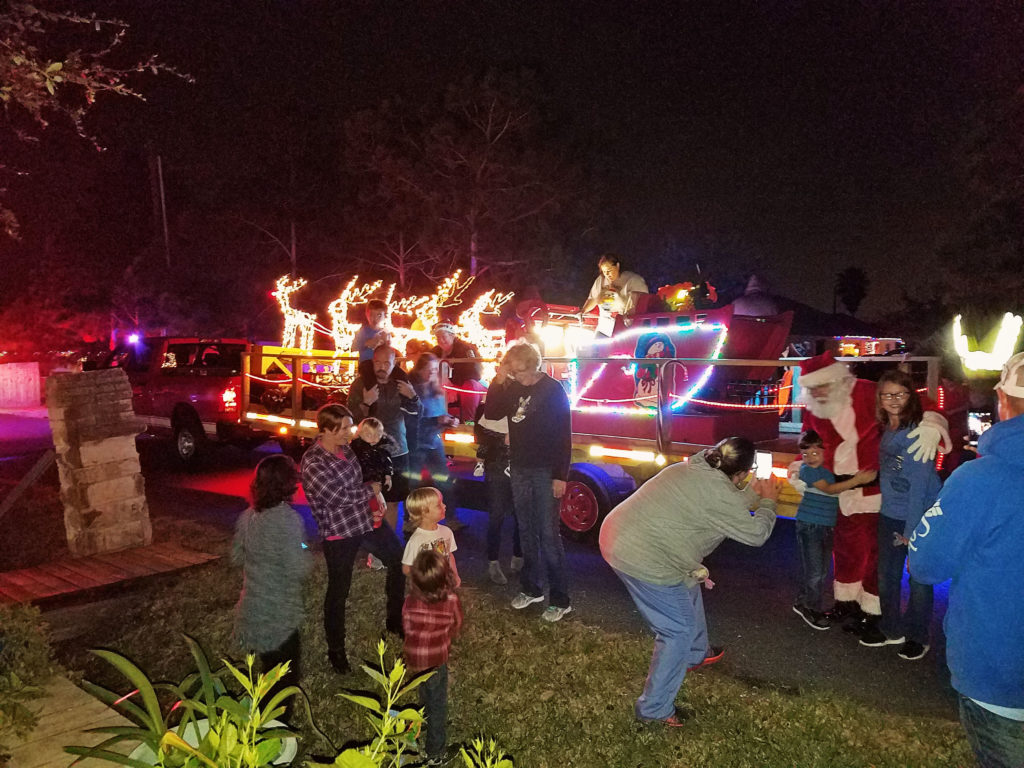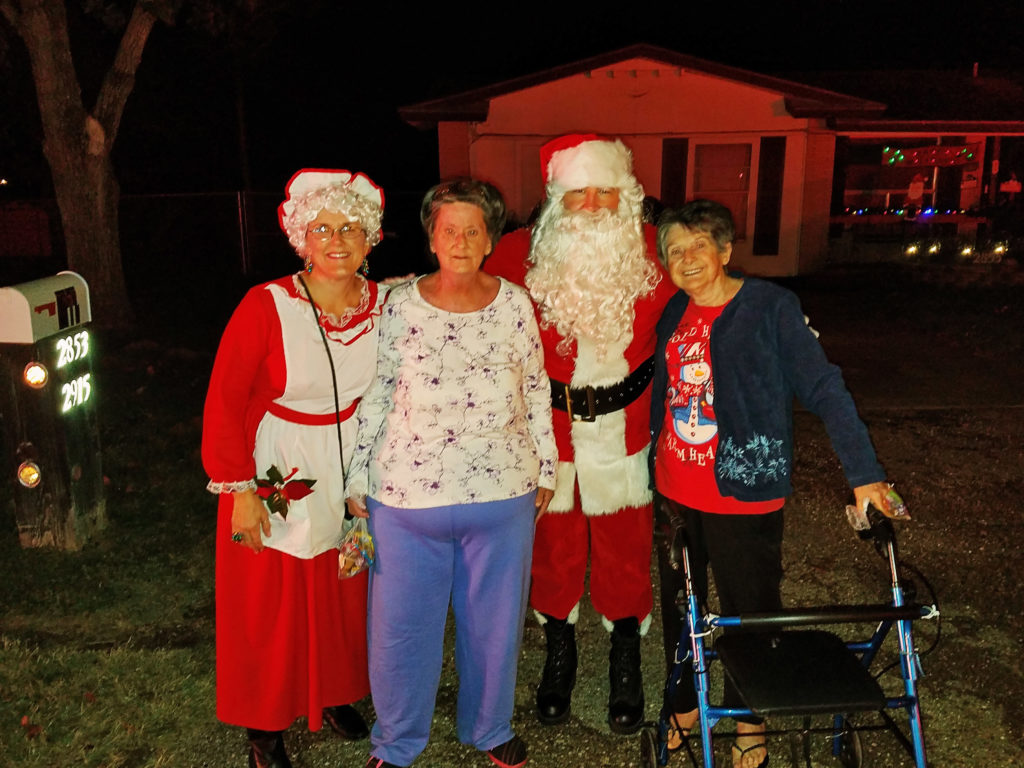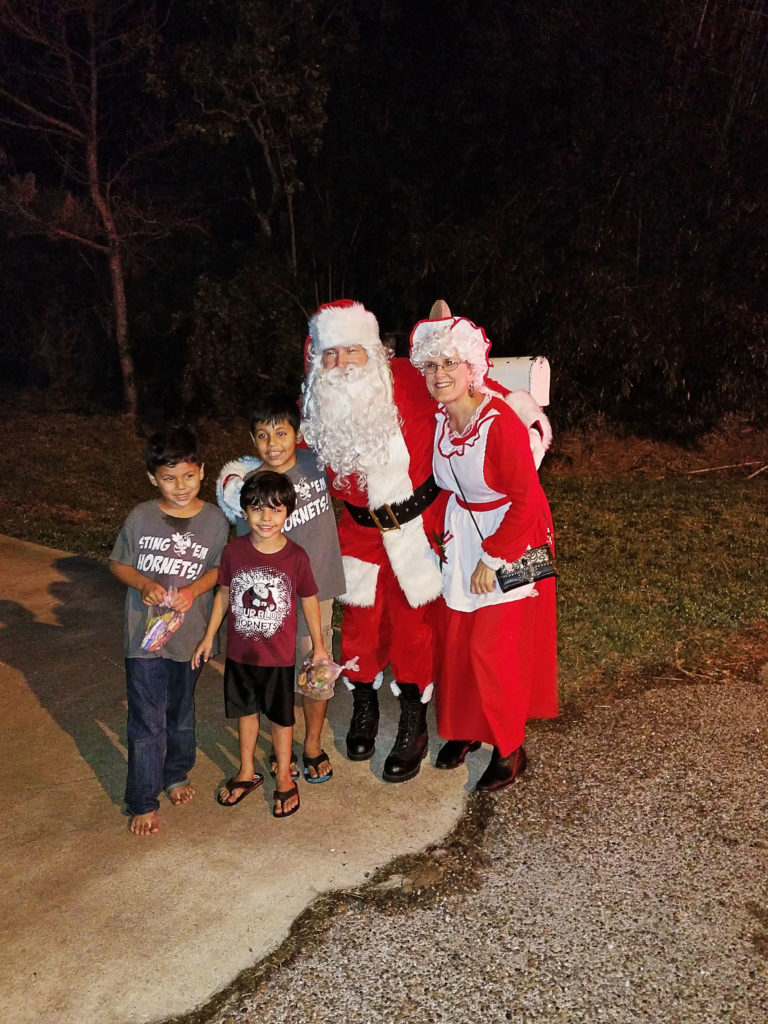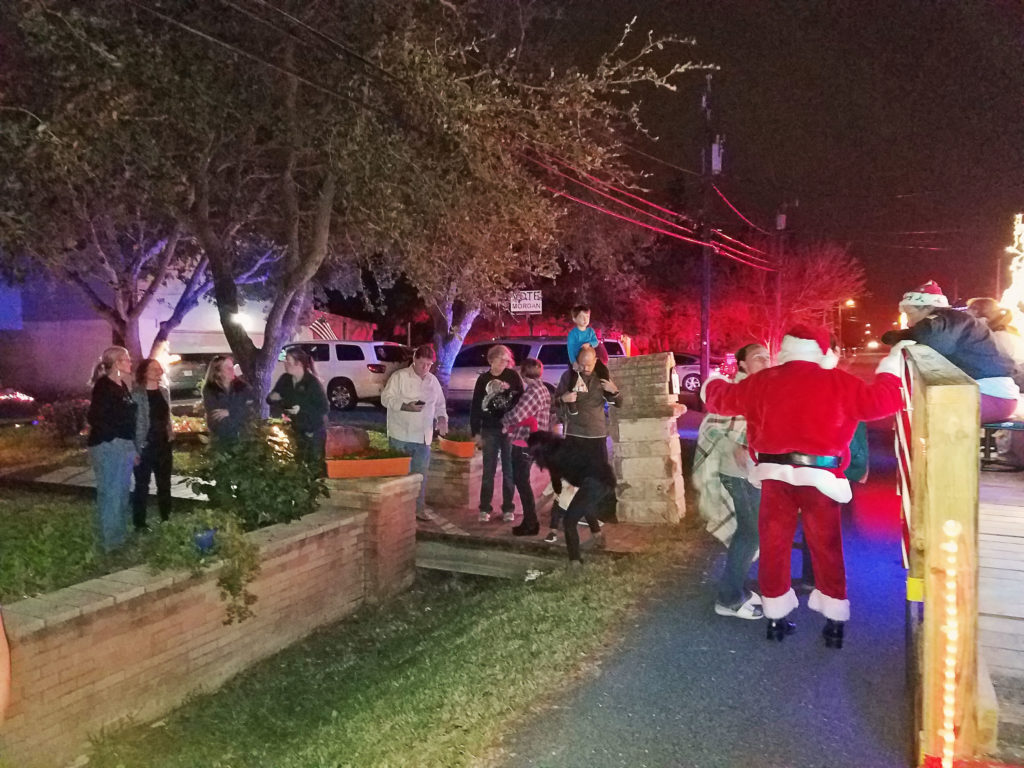 [spacer height="20px"]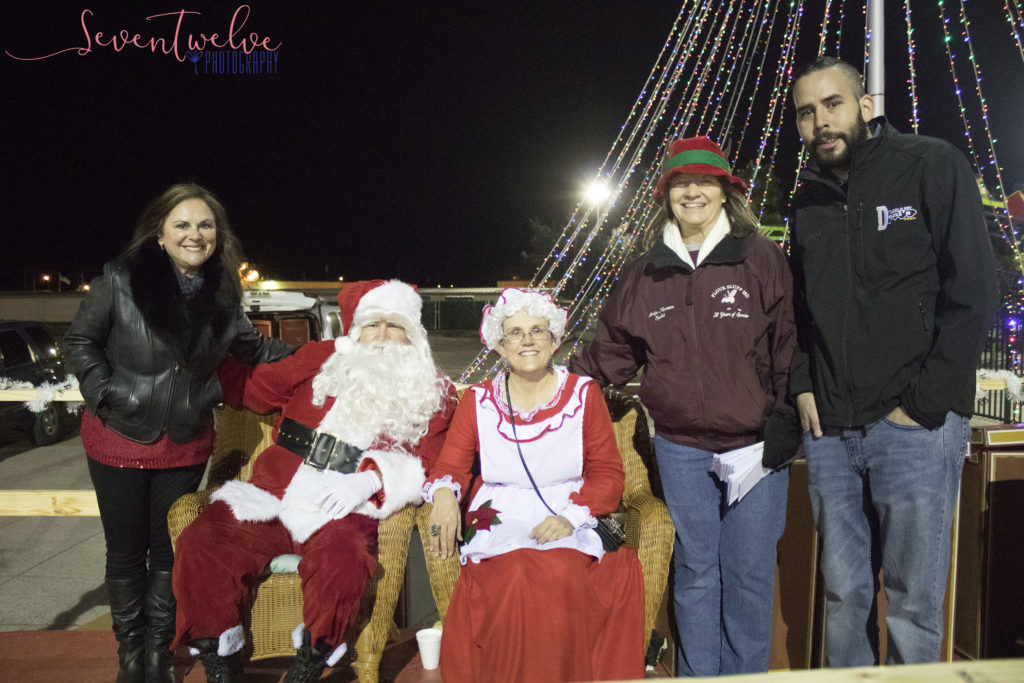 [spacer height="20px"]
It was a merry Christmas for all!  Have a happy new year!
Note:  Unless otherwise stated, all photographs for this piece are the work of Katy Beseda of Seven Twelve Photography.